Pacifism and the Science of War: Jane Addams and Bertrand Russell on World War I
DOI:
https://doi.org/10.15173/russell.v42i2.5391
Abstract
In July 1915, after hearing Jane Addams speak in London on her efforts for peace during wartime, Bertrand Russell wrote to an American friend, "You can gather what I think and feel by talking to Miss Addams. She seemed to me to have exactly the same outlook as I have." In this paper I compare how Russell and Addams used the era's scientific theories in formulating their pacifism. After recounting Addams's and Russell's experiences during the war, I show how Addams and Russell accounted for civilization's "descent into barbarism" in parallel ways. I then contrast their conceptions of what counts as progress in civilization, and show how these differences shaped their critiques of war. In the final section I compare how their responses correlated with the forms their activism took during the war.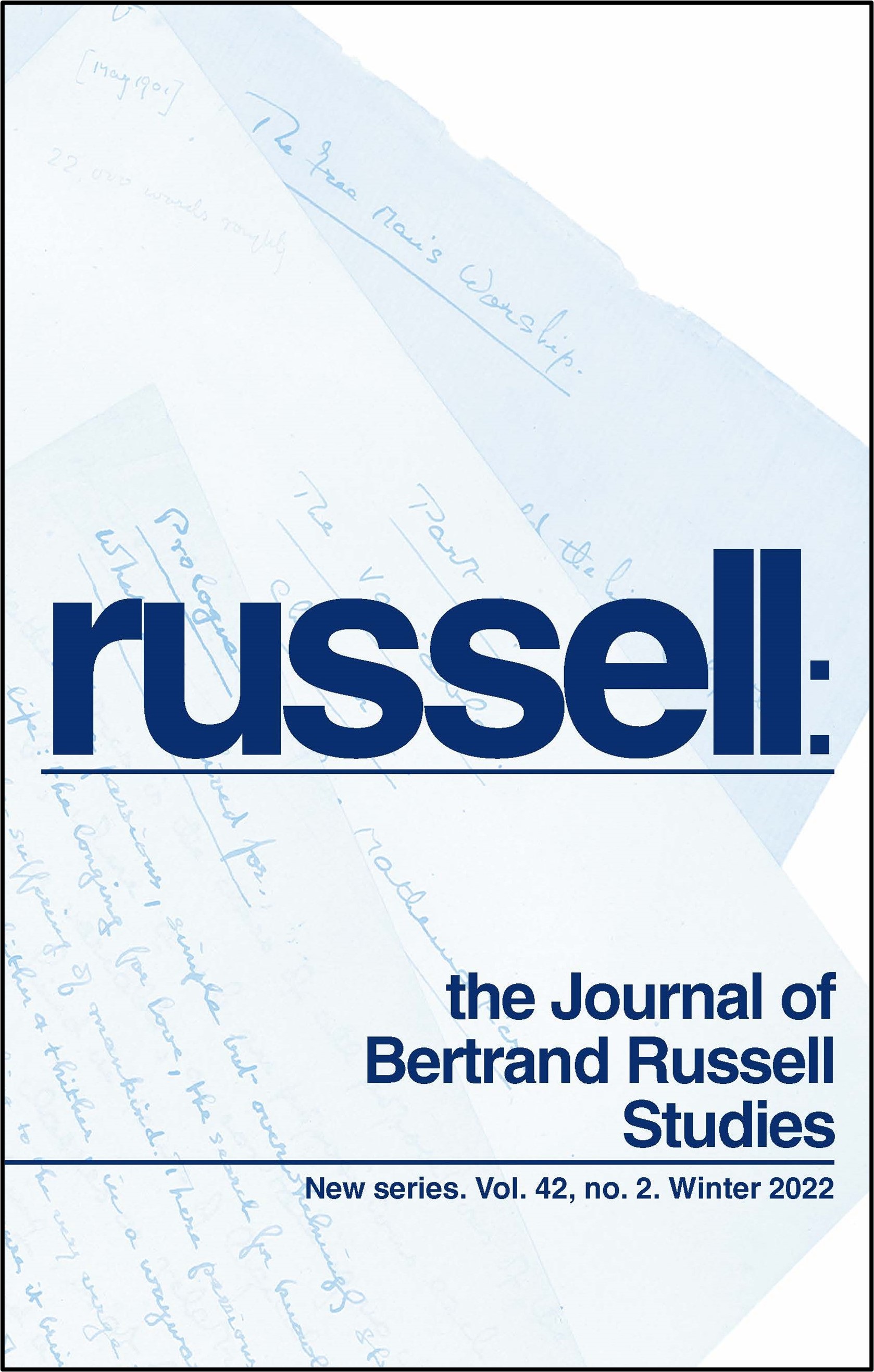 Downloads