A reflection on the evolution of the field of professional communication
DOI:
https://doi.org/10.15173/jpc.v1i1.79
Keywords:
Public Relations, Professional Communication, Communications Management, Journalism, Advertising, Metrics, Measurement, Media Measurement, Polling, Public Opinion, Public Affairs,
Abstract
This editorial describes the birth of the Journal of Professional Communication (JPC). It discusses how four fields — public relations, promotionalism (including advertising and advocacy), communication metrics and journalism — appear to be converging into a blended profession, which requires an increasingly similar set of skills and faces many common ethical questions. The authors describe how the advent of social media and a return to oral culture, predicted by Marshall McLuhan, has heralded this convergence. JPC's conception is also discussed: an interdisciplinary venue for practitioners, academics, artists, professional researchers, journalists and policy makers to explore this emerging convergence, exchange ideas and debate current and historic issues in and across their diverse fields.
©Journal of Professional Communication, all rights reserved.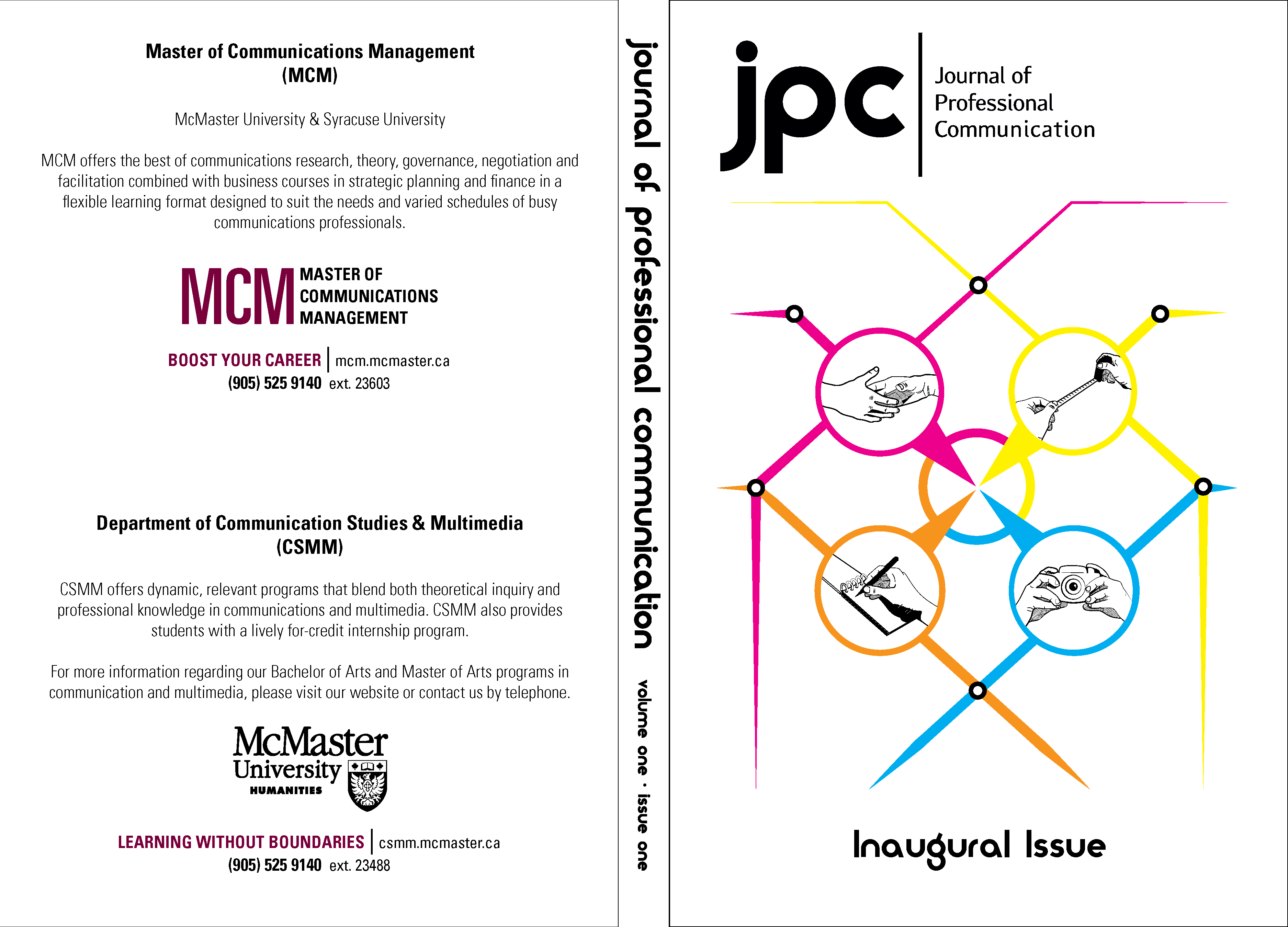 Downloads