Public relations excellence 2010
DOI:
https://doi.org/10.15173/jpc.v1i1.85
Keywords:
Public Relations, Social Media, Human Resources, Corporate Social Responsibility,
Abstract
This lecture by James and Larissa Grunig was delivered at the Public Relations Society of America (PRSA) International Conference Sunday, October 17, 2010 Washington DC, as the third annual Grunig Lecture Series. The lecture is a reflection and discussion on the growing influence and importance of the study of relationships within the public relations profession. The Grunigs elaborate on the research they have conducted to identify the testable variables that measure the quality of organizational relationships.
©Journal of Professional Communication, all rights reserved.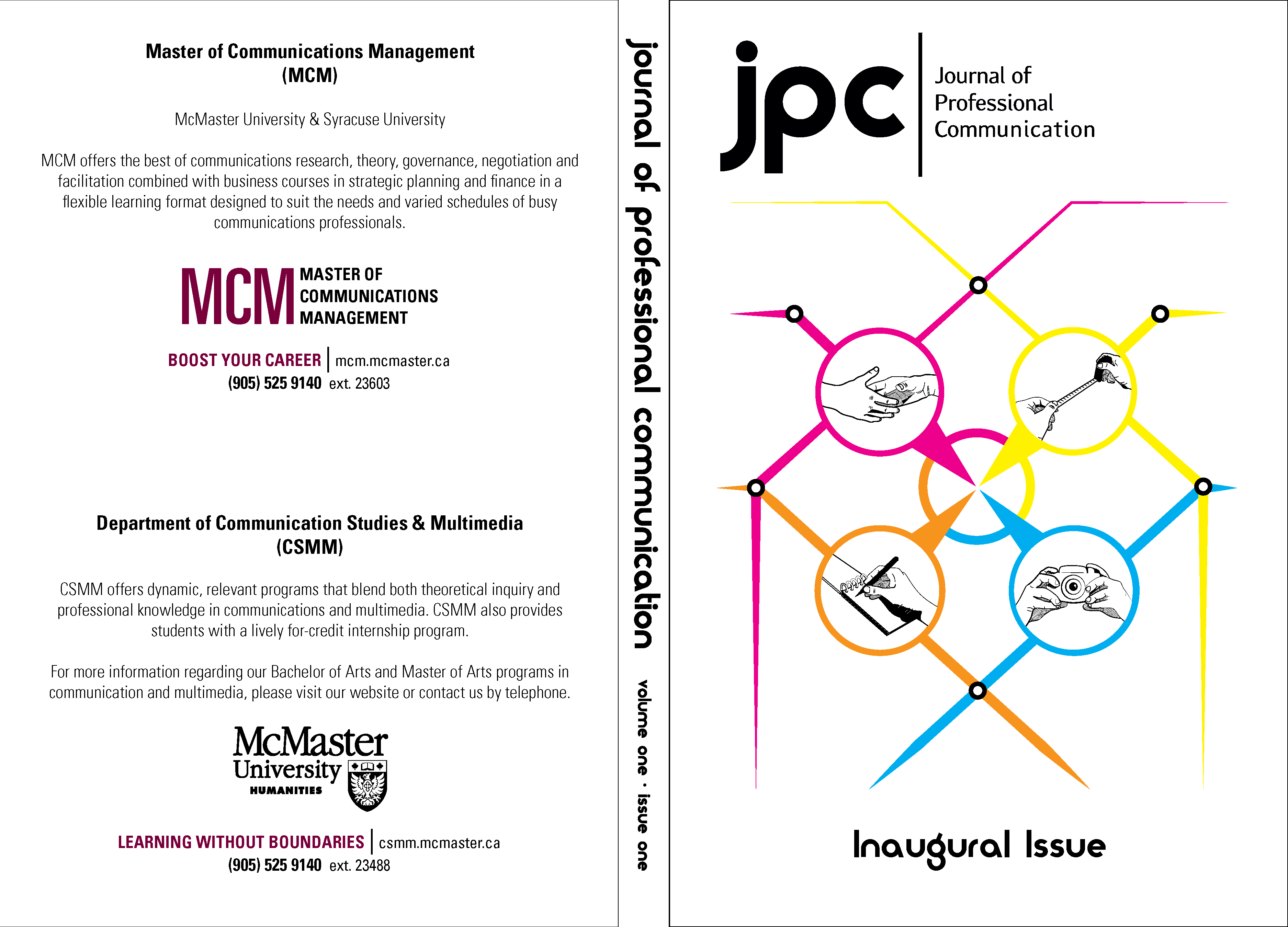 Downloads