US-Canada study of PR writing by entry-level practitioners reveals significant supervisor dissatisfaction
DOI:
https://doi.org/10.15173/jpc.v1i1.86
Keywords:
CPRS, IABC, PRSA, Writing Skills, Public Relations, Entry-Level Writing, Internships,
Abstract
This study, combining survey results of the membership of North America's two largest public relations associations, confirms the existence of significant dissatisfaction among public relations supervisors in both the US and Canada with the quality of writing performance of entry-level PR practitioners. It also demonstrates the degree to which these entry-level practitioners overestimate their writing competency. The study also highlights a need for increased attention to writing training for future PR practitioners, and creates an opportunity for an on-going study to track writing performance of entry-level PR practitioners in North America over time. The US study (Cole, Hembroff & Corner, 2009) and the more recent survey of Canadian practitioners provide the basis of this comparative analysis.
©Journal of Professional Communication, all rights reserved.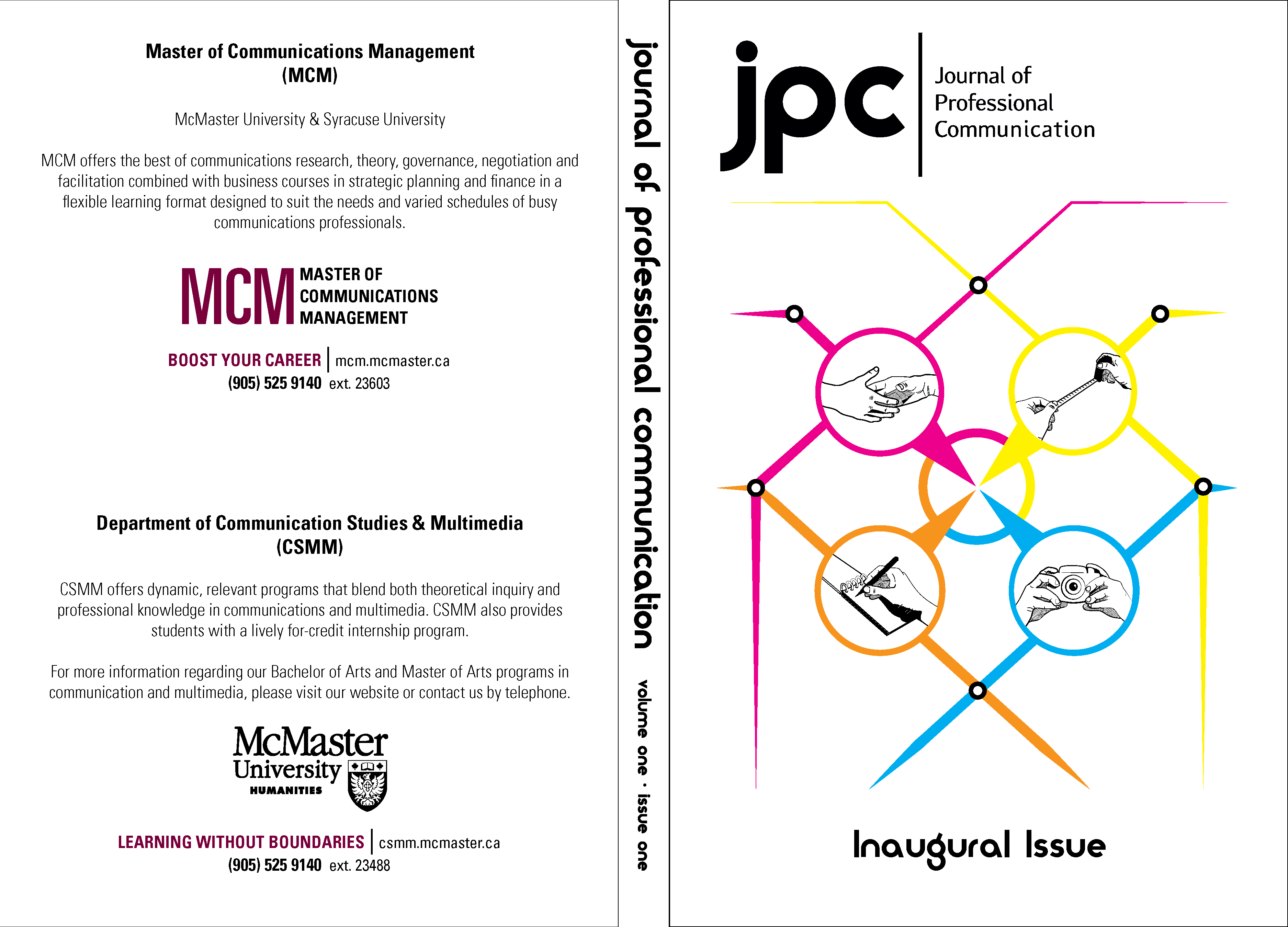 Downloads
Section
Research Articles