"Sticking to their knitting?" A content analysis of gender in Canadian newspaper op-eds
DOI:
https://doi.org/10.15173/jpc.v1i1.90
Keywords:
Journalism, Mass Communication, Op-Ed, Gender, Canadian Newspapers,
Abstract
The largest content analysis of Canadian op-ed newspaper content, 80 published articles in the 2009 print editions of Canada's two largest circulation newspapers (the Toronto Star and the Globe and Mail), reveals a significant imbalance in male (80%) v. female (20%) authorship. Analysis found women authors were even more unrepresented in op-ed article that dealt with "hard news" issues such as politics, international affairs and economics (10%). In addition, analysis showed a pattern of male hard news authors freely venturing into op-ed authorship of "social" issues but the reverse pattern was not apparent among female op-ed authors finding space to write on political and economic issues. The results are contradictory to historically stated rationales for establishing op-ed space in newspapers and other media, namely to provide alternative perspectives on the traditional mass media coverage of current events.
©Journal of Professional Communication, all rights reserved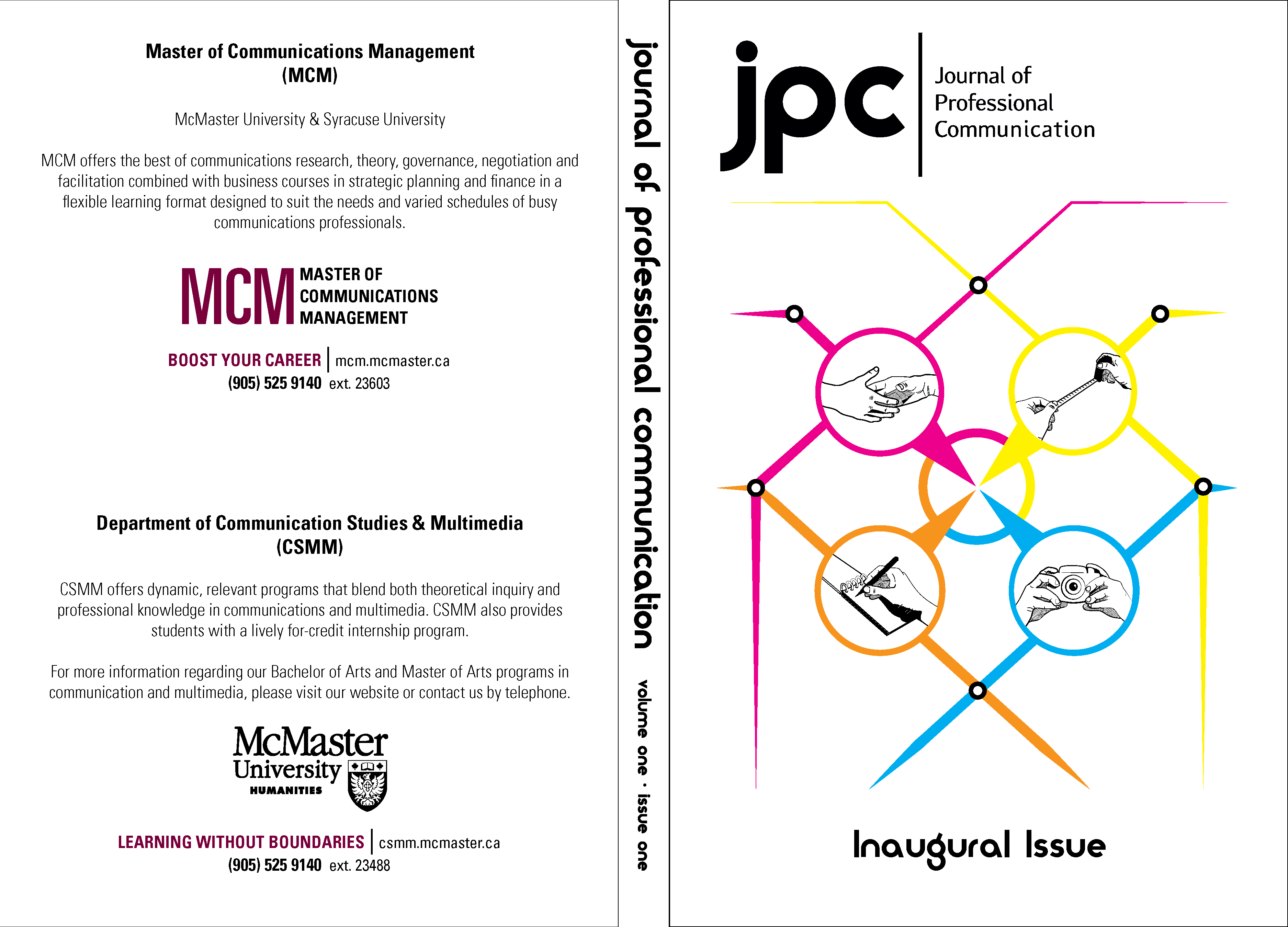 Downloads
Section
Research Articles