An old quarrel, revisited (Review of "You are Not a Gadget" by Jaron Lanier, "Digital Barbarism" by Mark Helprin, and "The Net Delusion" by Evgeny Morozov)
DOI:
https://doi.org/10.15173/jpc.v1i1.94
Keywords:
Jaron Lanier, Mark Helprin, Evgeny Morozov, Internet Culture, Self, Individual,
Abstract
This comparative book review of You are Not a Gadget (Knopf, 2010, 224 pages) by Jaron Lanier, Digital Barbarism (Harper, 2010, 232 pages) by Mark Helprin, and The Net Delusion (PublicAffairs, 2011, 432 pages) by Evgeny Morozov, examines the anxiety about loss of personhood and the external threats to the individual present in society, from very different points of view. The author states that it is neither internet-boosterism, nor the information-freedom or copyleft movements that threaten the individual's social position and freedom of expression. The real threats to the individual are those who would try to control free expression, whether such people or organizations are represented by the state, corporate interests, or perhaps even a small group of well-motivated activists.
@Journal of Professional Communication, all rights reserved.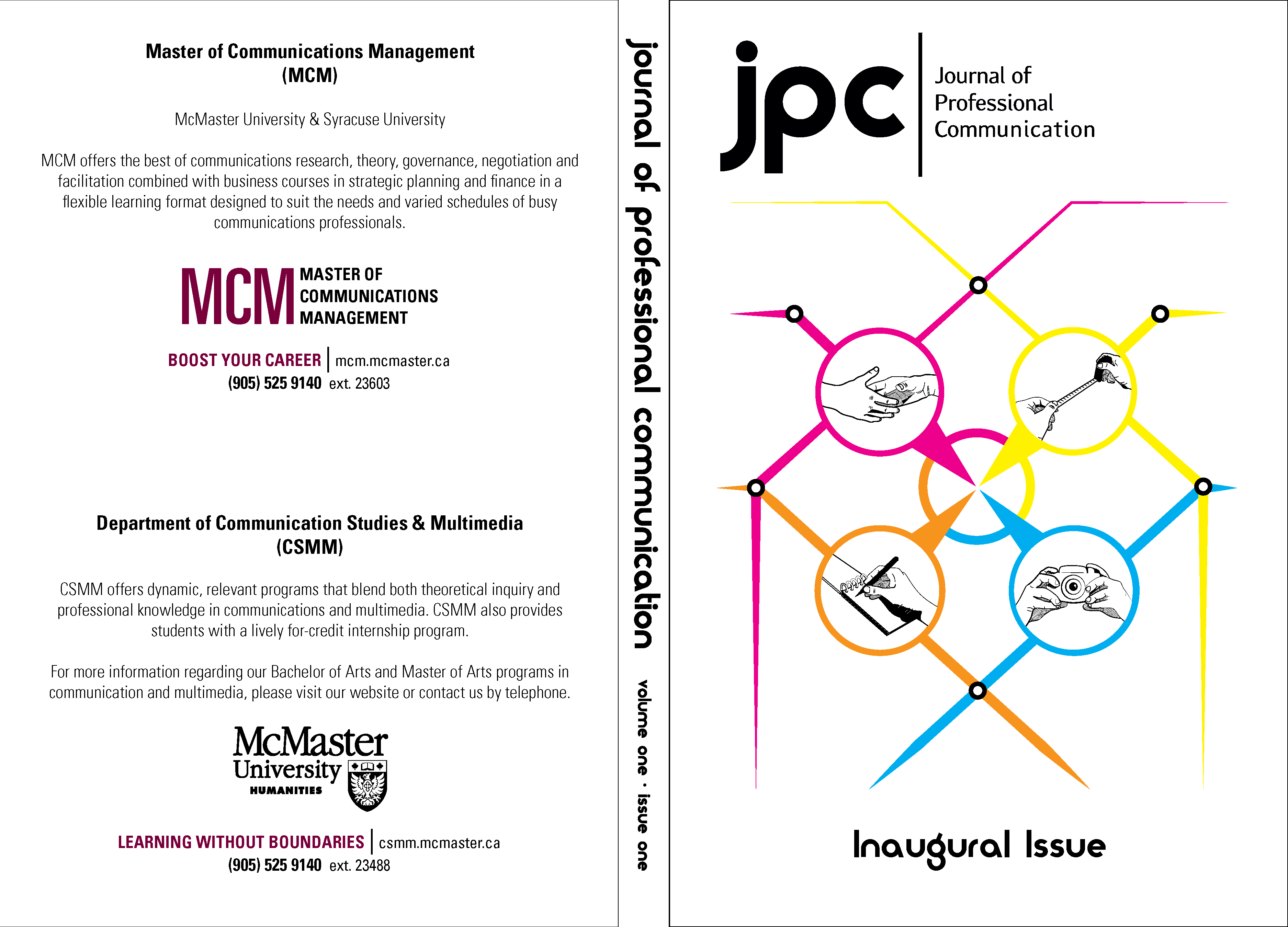 Downloads