A global brand? (Review of "The Global Brand" by Nigel Hollis)
DOI:
https://doi.org/10.15173/jpc.v1i1.95
Keywords:
Nigel Hollis, Global Marketing, Marketing,
Abstract
This book review of Nigel Hollis's The Global Brand (Palgrave MacMillan, 272 pages) provides a thorough summary of the book's contents, as well as a discussion of the myth of the "one-size-fits-all" approach to branding. Also discussed is the value of building an "aligned organization." The author describes how Hollis succeeds by providing concepts and perspectives that are strongly supported by research, personal experience and industry examples, enabling The Global Brand to appeal to a wide range of individuals.
©Journal of Professional Communication, all rights reserved.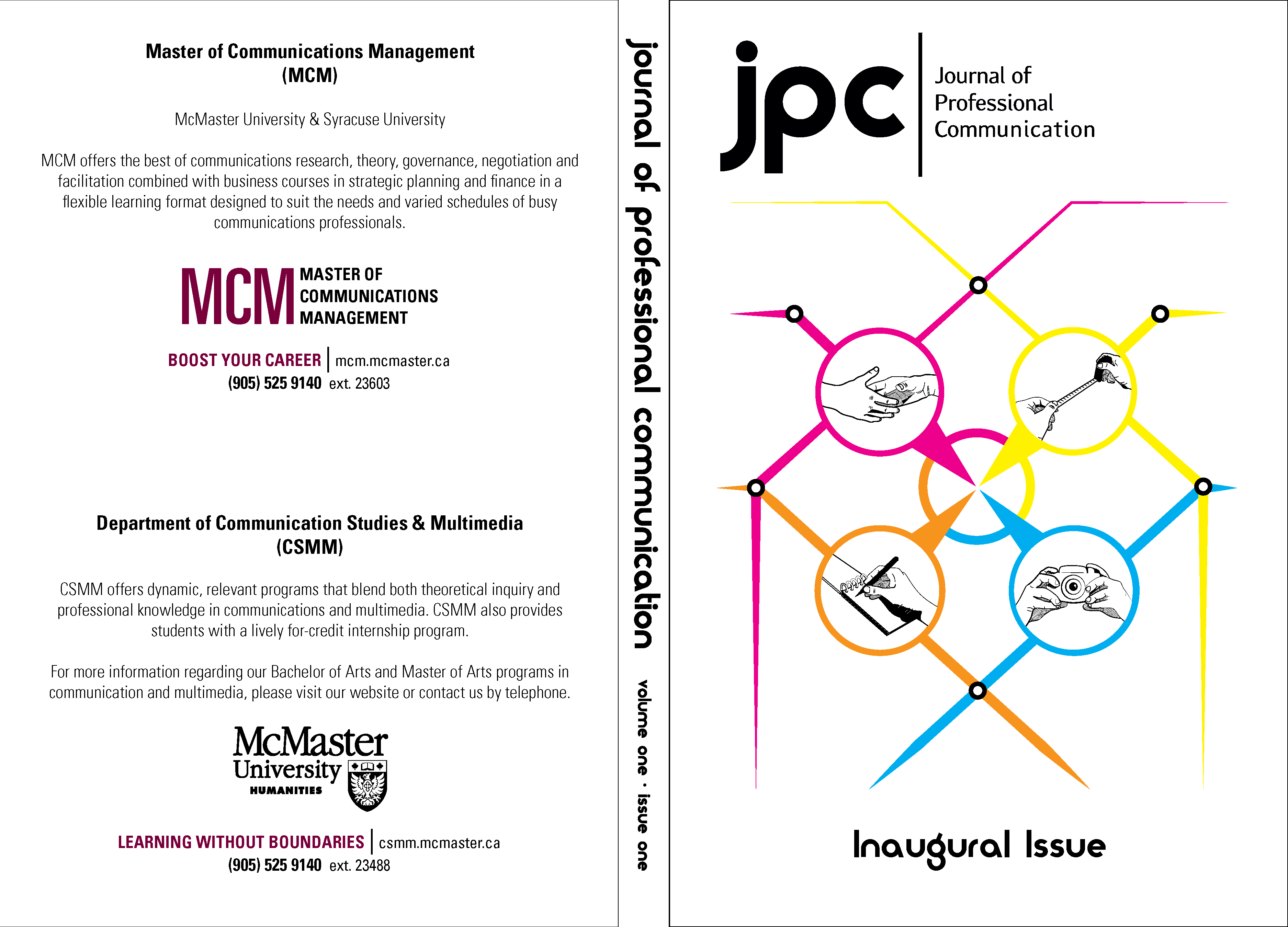 Downloads