Pathways to the profession: An outcomes based approach towards excellence in Canadian public relations and communications management educations
DOI:
https://doi.org/10.15173/jpc.v1i1.96
Keywords:
CPRS, IABC, PRSA, Writing Skills, Public Relations, Entry-Level Writing, Internships,
Abstract
This policy paper from the Canadian Public Relation Society's (CPRS) outlines a new relationship between educators and the Society. In recent years, many institutions have asked CPRS to provide processes and support for consistency in curriculum and program planning that would lead to the formal recognition and endorsement by CPRS of educational programs. In addition, they asked for options to enrich students' learning experience with direct links to the profession. As a way to address this while respecting the independent nature of programs, the CPRS National Council on Education developed the five pathways introduced in this document, which integrate education, skills training and research.
©Canadian Public Relations Society, all rights reserved.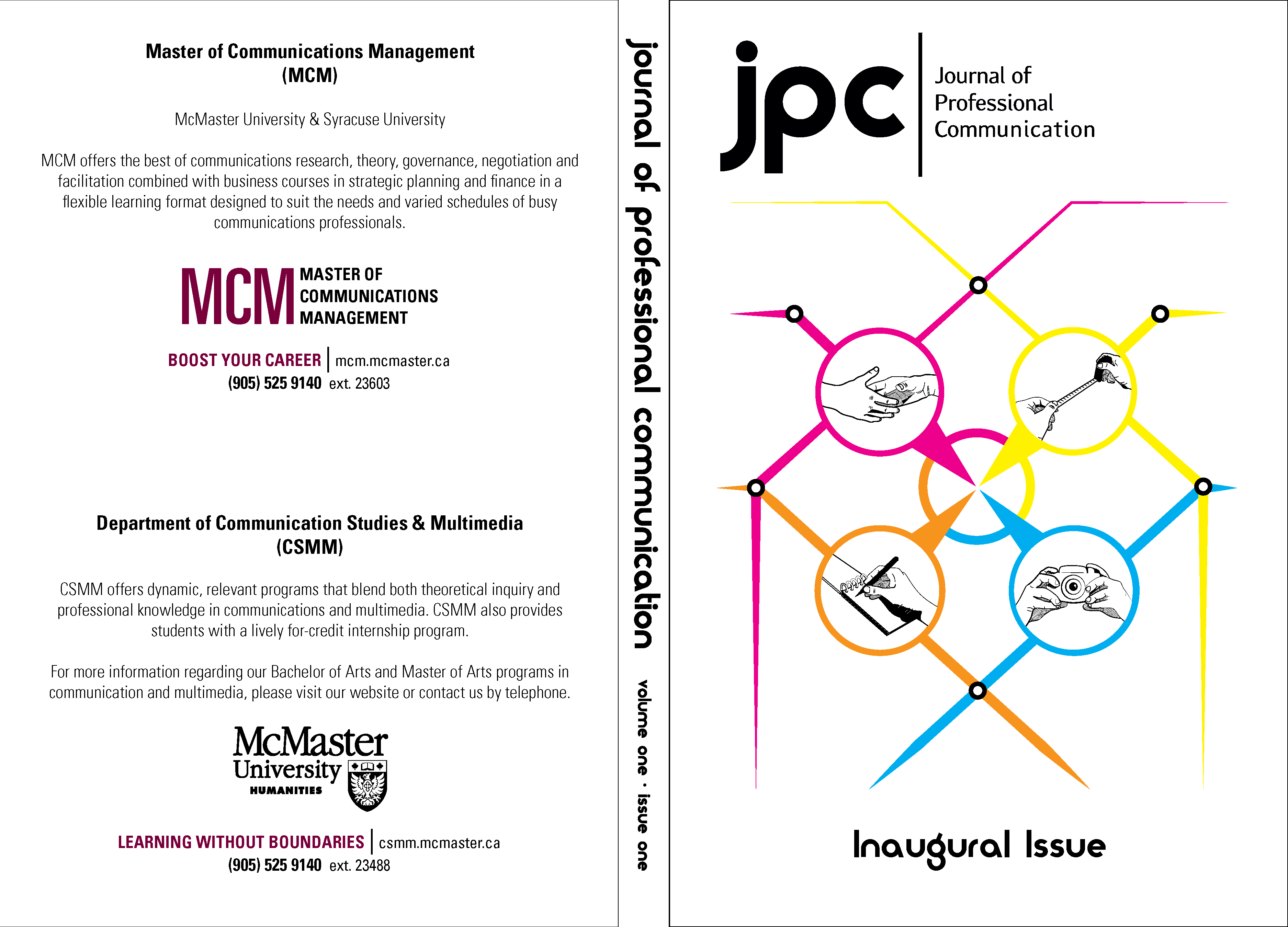 Downloads