Is there a link between psychopathy and self-harm? A review of the literature
Lisa Campbell

School of Psychology, University of Birmingham, Birmingham

Anthony Beech

School of Psychology, University of Birmingham, Birmingham
Abstract
The aim of this review was to examine whether there is a link between psychopathy and self-harm.  A systematic search identified 14 papers which examine this link. A quality appraisal checklist was used to evaluate the quality of each study. The application of the quality appraisal checklist showed that the majority of the studies had good internal validity; however, there were some biases that affected the external validity of some studies. The results indicated that there may be a positive association between total psychopathy score and self-harm; however some studies with smaller sample sizes and low rates of self-harm failed to show this association. The results of most of the studies showed a positive association between Factor 2 of the Psychopathy Checklist (PCL-R; Hare, 2003) and self-harm. No link was found between Factor 1 and self-harm. The results did not show consistent evidence for a link between any of the four facets and self-harm. Although this review indicates a link between Factor 2 and self-harm, and a possible link between total psychopathy score and self-harm, the small number of studies in this area means that the research is not robust enough to provide strong evidence for these associations.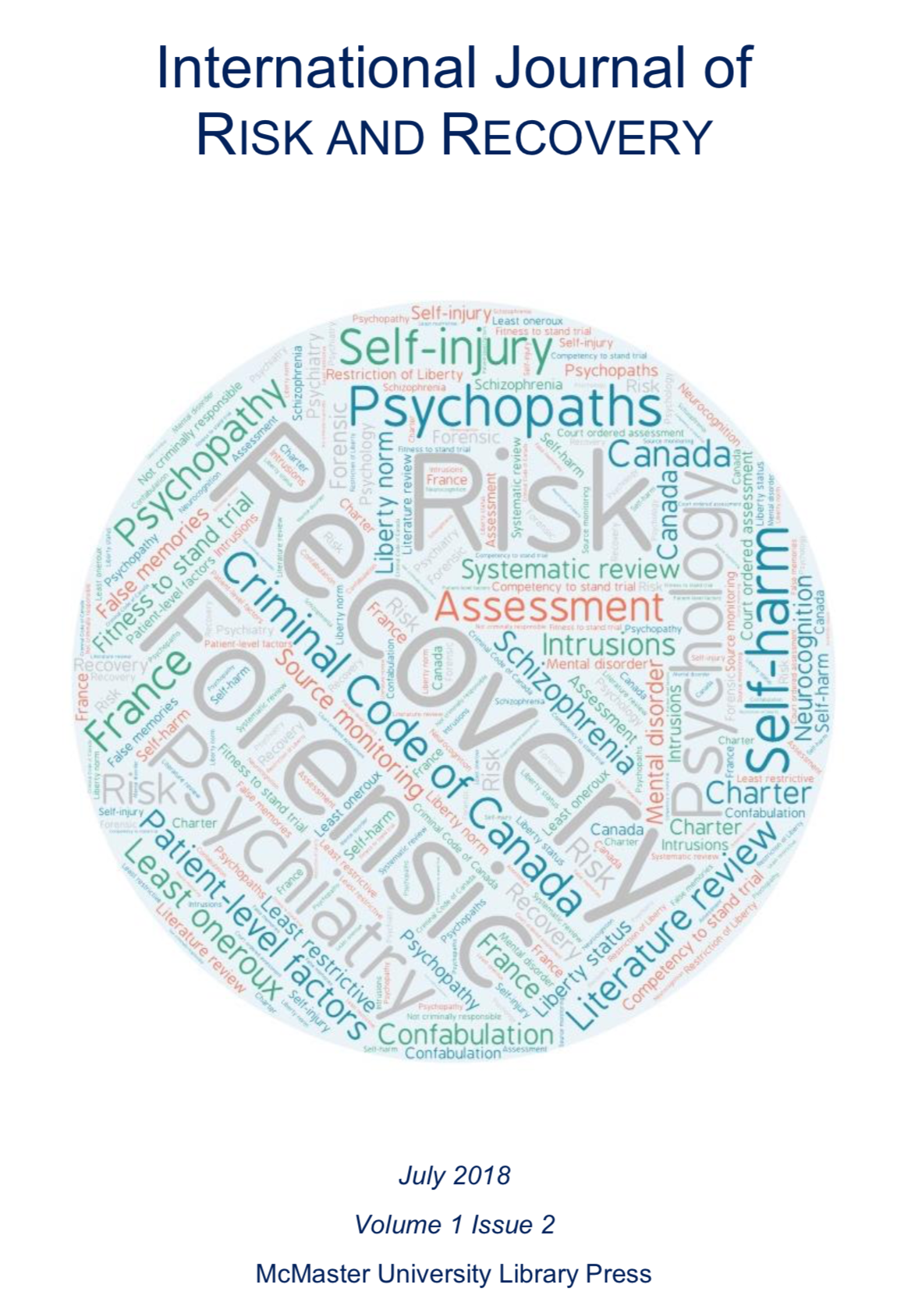 Authors who publish with this journal agree to the following terms:
Authors retain copyright and grant the journal right of first publication with the work simultaneously licensed under a Creative Commons Attribution License that allows others to share the work with an acknowledgement of the work's authorship and initial publication in this journal.
Authors are able to enter into separate, additional contractual arrangements for the non-exclusive distribution of the journal's published version of the work (e.g., post it to an institutional repository or publish it in a book), with an acknowledgement of its initial publication in this journal.
Authors are permitted and encouraged to post their work online (e.g., in institutional repositories or on their website) prior to and during the submission process, as it can lead to productive exchanges, as well as earlier and greater citation of published work (See The Effect of Open Access).