Scales for evaluating the Acceptance of the Rape Myth: Benefits and limitations
Abstract
Sexual violence, rape being the most extreme form, provokes denial behaviors amongst the general population, as well as minimization or justification of the facts, or even laying the blame on the victim. All these reactions show acceptance of a set of attitudes, beliefs and stereotypes that we call the Rape Myth. Acceptance of the Myth endorses rape, deters the victim from reporting it, and increases the consequences for the victims. Since the emergence of this concept in the 1970s, around 30 scales have been created to measure it. This article presents the benefits and limitations of the major scales: "Rape Myth Acceptance Scale" (Burt, 1980), the "Illinois Rape Myth Acceptance Scale" (Payne, Lonsway and Fitzgerald, 1999) and the "Acceptance of Modern Myths about Sexual Aggression Scale" (Gerger, Kley, Bohner and Siebler, 2007).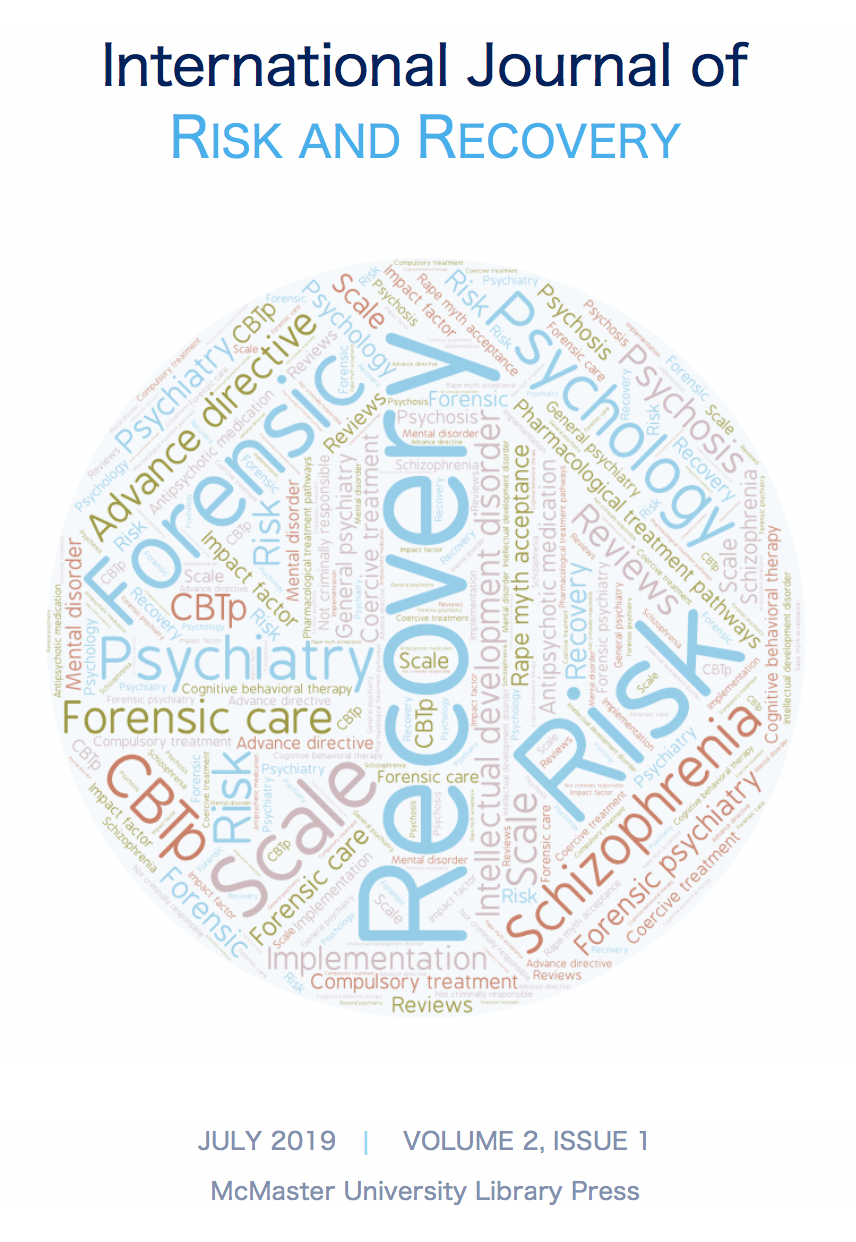 How to Cite
Schlegel, A., & Courtois, R. (2019). Scales for evaluating the Acceptance of the Rape Myth: Benefits and limitations. International Journal of Risk and Recovery, 2(1), 23-26. https://doi.org/10.15173/ijrr.v2i1.3587
Section
Letter to the Editor
Authors who publish with this journal agree to the following terms:
Authors retain copyright and grant the journal right of first publication with the work simultaneously licensed under a Creative Commons Attribution License that allows others to share the work with an acknowledgement of the work's authorship and initial publication in this journal.
Authors are able to enter into separate, additional contractual arrangements for the non-exclusive distribution of the journal's published version of the work (e.g., post it to an institutional repository or publish it in a book), with an acknowledgement of its initial publication in this journal.
Authors are permitted and encouraged to post their work online (e.g., in institutional repositories or on their website) prior to and during the submission process, as it can lead to productive exchanges, as well as earlier and greater citation of published work (See The Effect of Open Access).