Letters of Bertrand Russell and Wincenty Lutosławski on Immortality, Matter and Plato
DOI:
https://doi.org/10.15173/russell.v40i1.4417
Abstract
Wincenty Lutosławski (1863–1954) was internationally recognized in the academic world as a prominent Plato scholar. His fragmentary correspondence with Bertrand Russell is presented in this paper. Before World War II he initiated an exchange of letters with Russell on issues such as reincarnation, but the replies he received were laconic and discouraging. This changed, however, after the war when Russell published his History of Western Philosophy. Despite their different philosophical positions, Lutosławski's opinion on this work as a whole was favourable, in particular the chapters on Plato. Such an assessment was the exception rather than the rule for that book, and knowing Lutosławski's general recognition in Platonic studies, Russell forwarded the letter to his publisher.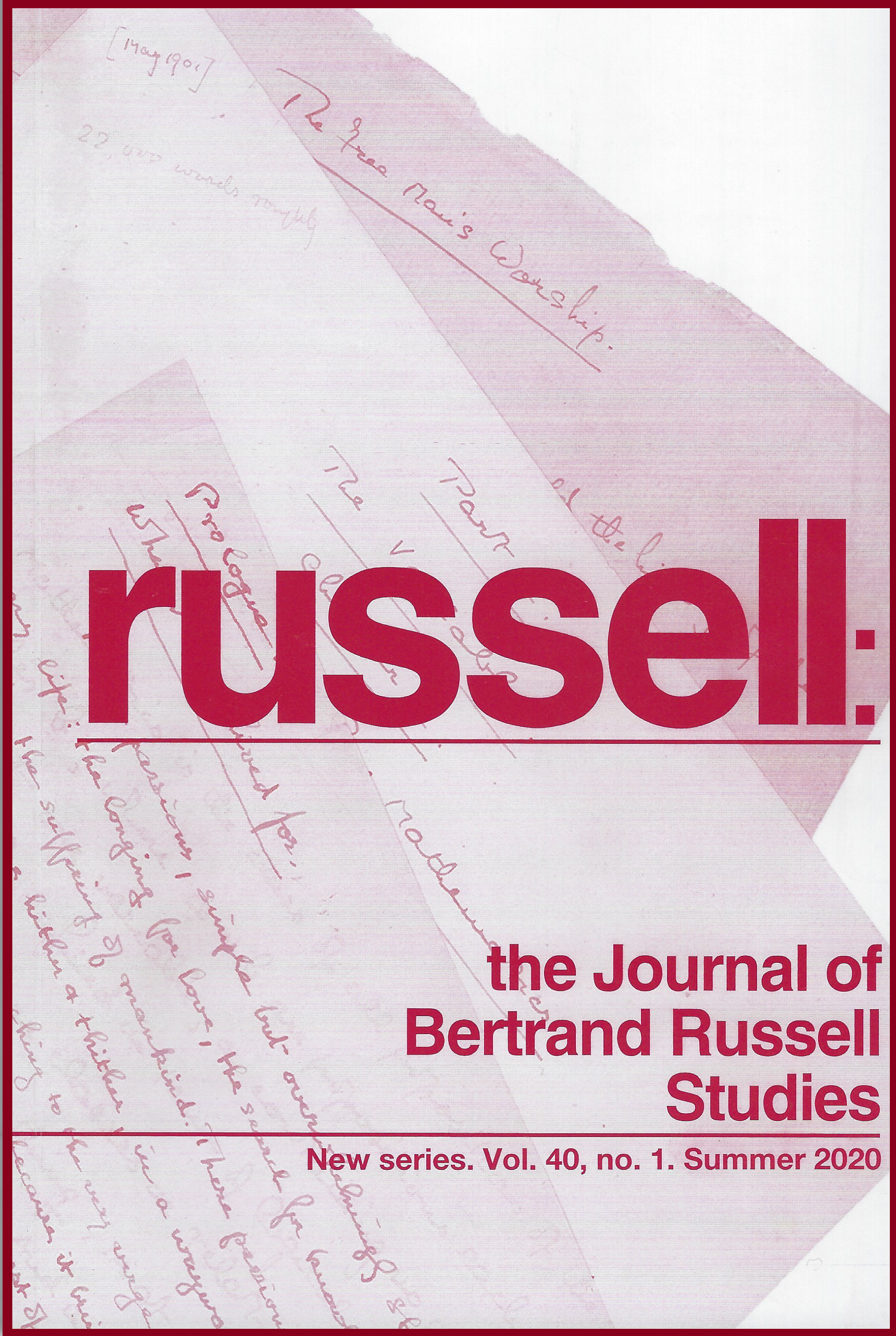 Downloads
Published
2020-08-06 — Updated on 2023-08-29