Bible Studies: Frank Russell and the "Book of Books"
DOI:
https://doi.org/10.15173/russell.v40i1.4418
Abstract
Religion was as much a concern for Frank Russell throughout his life as it was for younger brother Bertrand and their father before them. Each advocated its rational study untainted by Christian dogma. The chance discovery of an amusing film review by Frank Russell of the biblical epic The Dawn of the World (1921) became the catalyst for an exploration of this theme in the paper that follows, as well as providing the opportunity to explore the foundations of Frank's agnosticism and demonstrate his erudition and wit through the reprinting of his article "The Bible on the Film".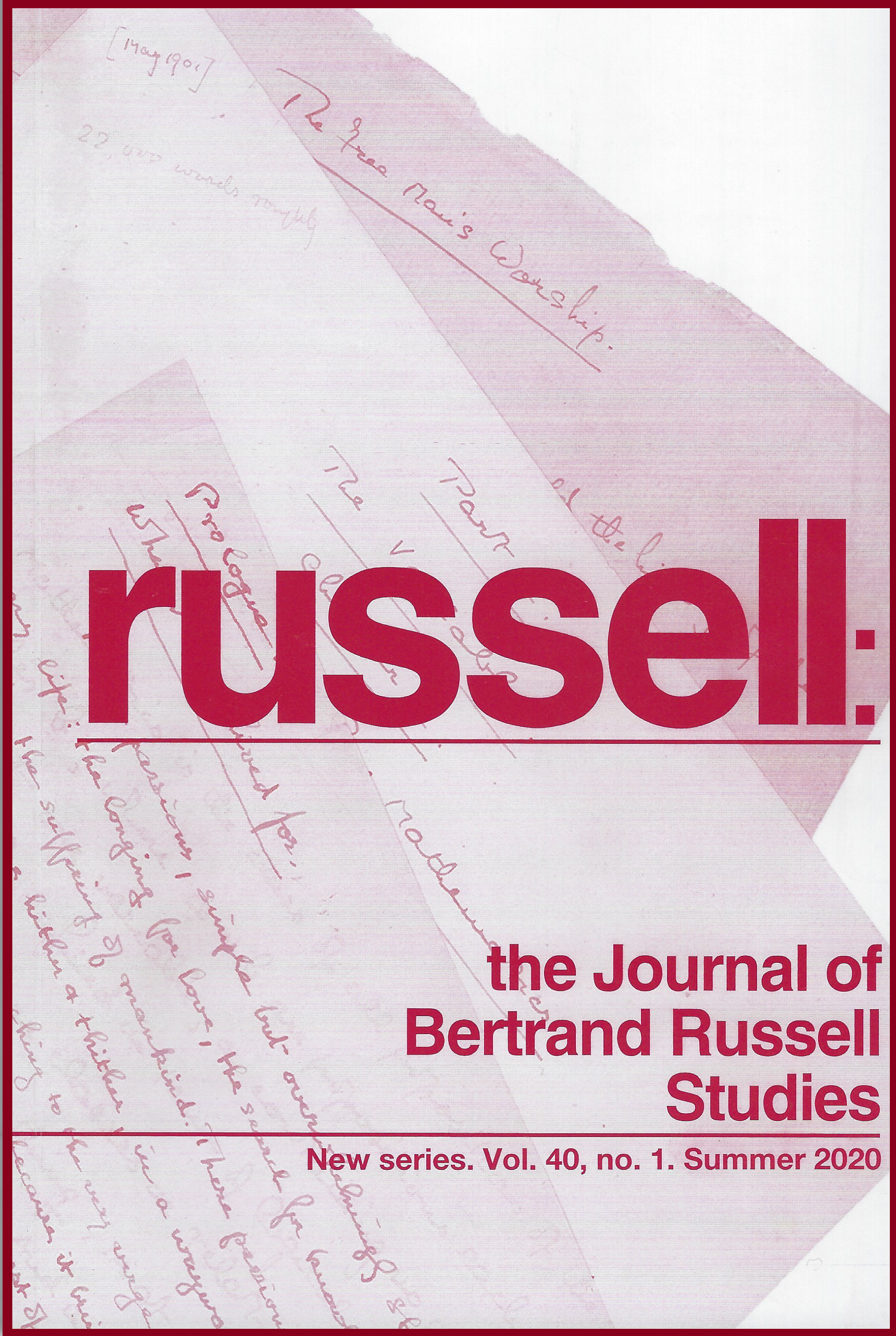 Downloads
Published
2020-08-06 — Updated on 2023-08-29