Notes on McTaggart's Lectures on Lotze
DOI:
https://doi.org/10.15173/russell.v40i1.4421
Abstract
Russell preserved notes he took on McTaggart's course on Lotze's major works in 1898. They are published here for the first time. Russell's abbreviations are expanded and deletions noted. N. Milkov introduces the notes and provides Russell's biographical and philosophical background. The course on Lotze, on whose philosophy of geometry Russell had already written,  was influential in his development away from monism.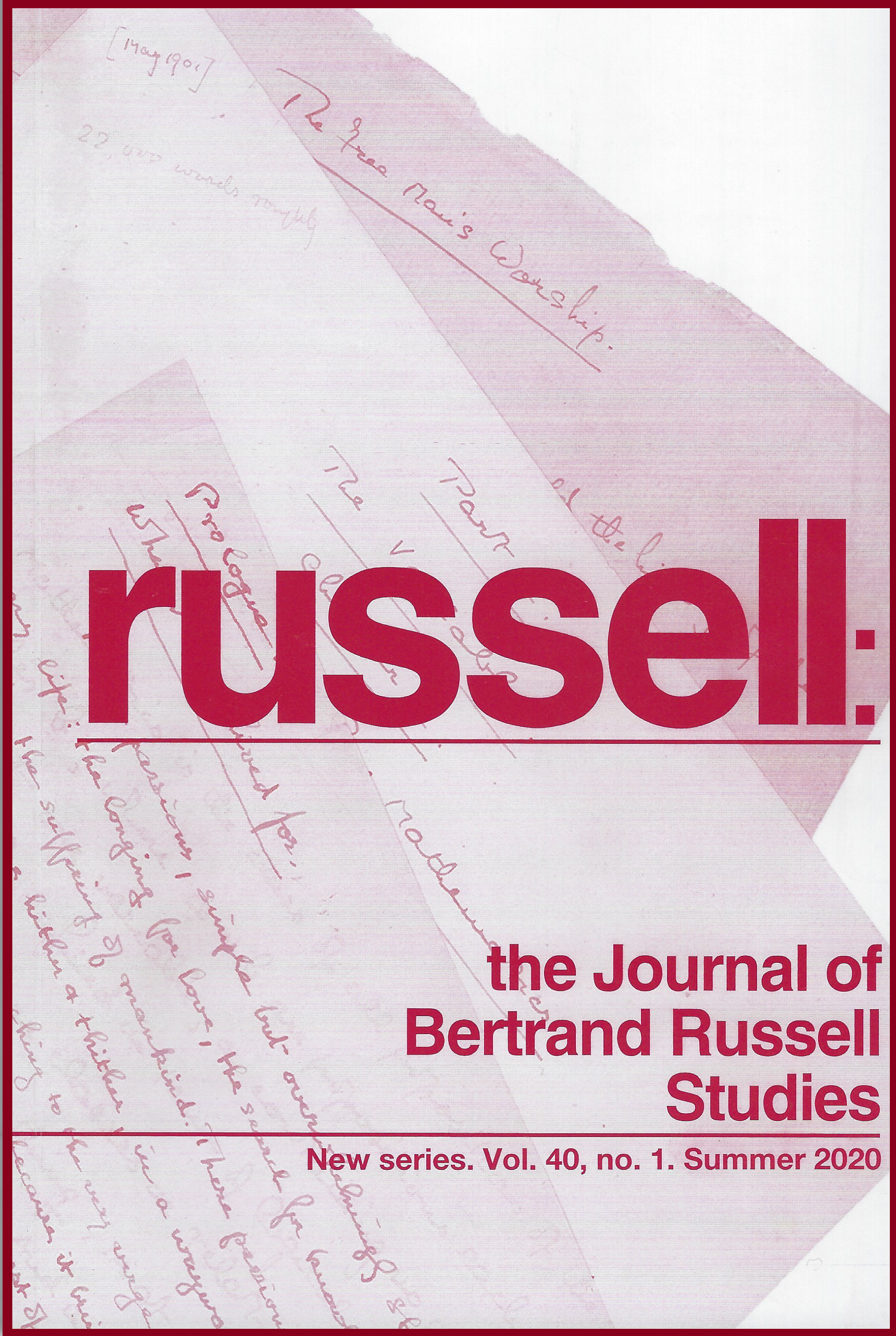 Section
Documents and Textual Studies