"His Class Slack-Jawed and with Eyes Aglaze":
Bertrand Russell at UCLA, 1939-40
DOI:
https://doi.org/10.15173/russell.v41i2.5045
Abstract
Bertrand Russell left the "bleak hideousness" of Chicago in March 1939 to accept an appointment at the University of California at Los Angeles. Scholarly analysis of Russell's sojourn in California has focused on the College of the City of New York controversy that engulfed him in the winter term of 1940 and his subsequent departure from UCLA to take up the William James Lectureship at Harvard University. This paper concentrates on Russell's appointment to UCLA and his experience teaching in Los Angeles during the 1939–40 academic year in an attempt to reconstruct his activities during this tumultuous period while he resided in America between 1938 and 1944.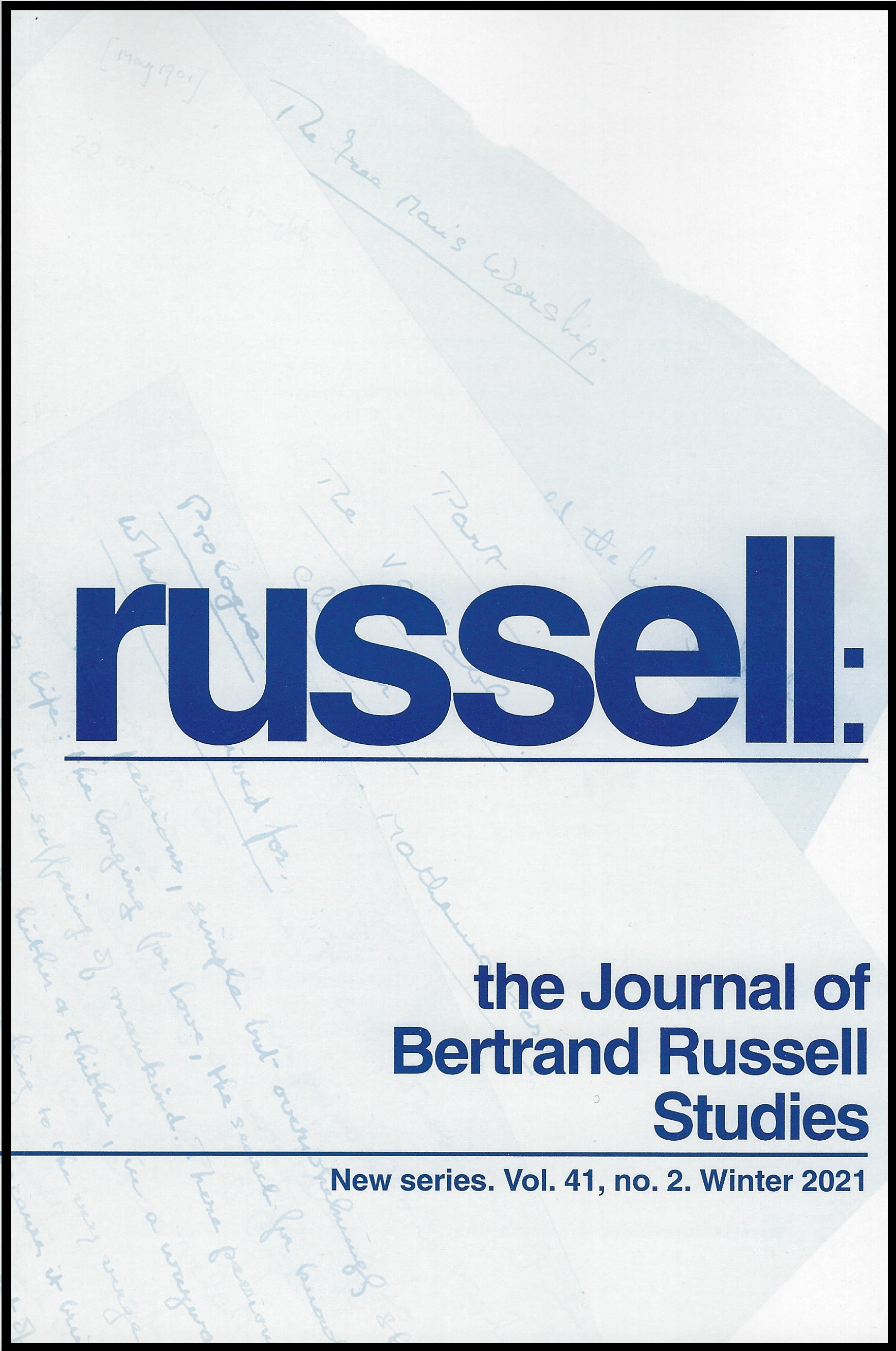 Downloads
Published
2022-01-02 — Updated on 2022-01-02