If I were a weighted blanket
DOI:
https://doi.org/10.15173/cjae.v2i1.4774
Keywords:
Medicalization, Insurance, Marketing, Commercialization, Institutionalization, Nurses, Assistive devices, Autism, Stigma, Poetry, Dichotomy, Weighted blankets, Community living, Home, Integration, Acceptance, Self-directed, Sensory, Stimulation, Meltdowns, Calm, Liberation
Abstract
This is a poem written in the first person, "by" a weighted blanket. It addresses the person who is using the blanket from two perspectives: firstly, a natural one and secondly, a commercialized one. This evokes the divide between the inherent purpose that a weighted blanket can serve as an assistive device for an Autistic person (a liberating potential) vs. its use and commodification in a medical system built around structures of profit and control. This tension is widely present in the Autistic community as well as among individuals who interact with those of us in the community. Confronting this tension helps with building an equitable world where Autistic people can be thriving members of our communities, rather than institutionalized or hidden away.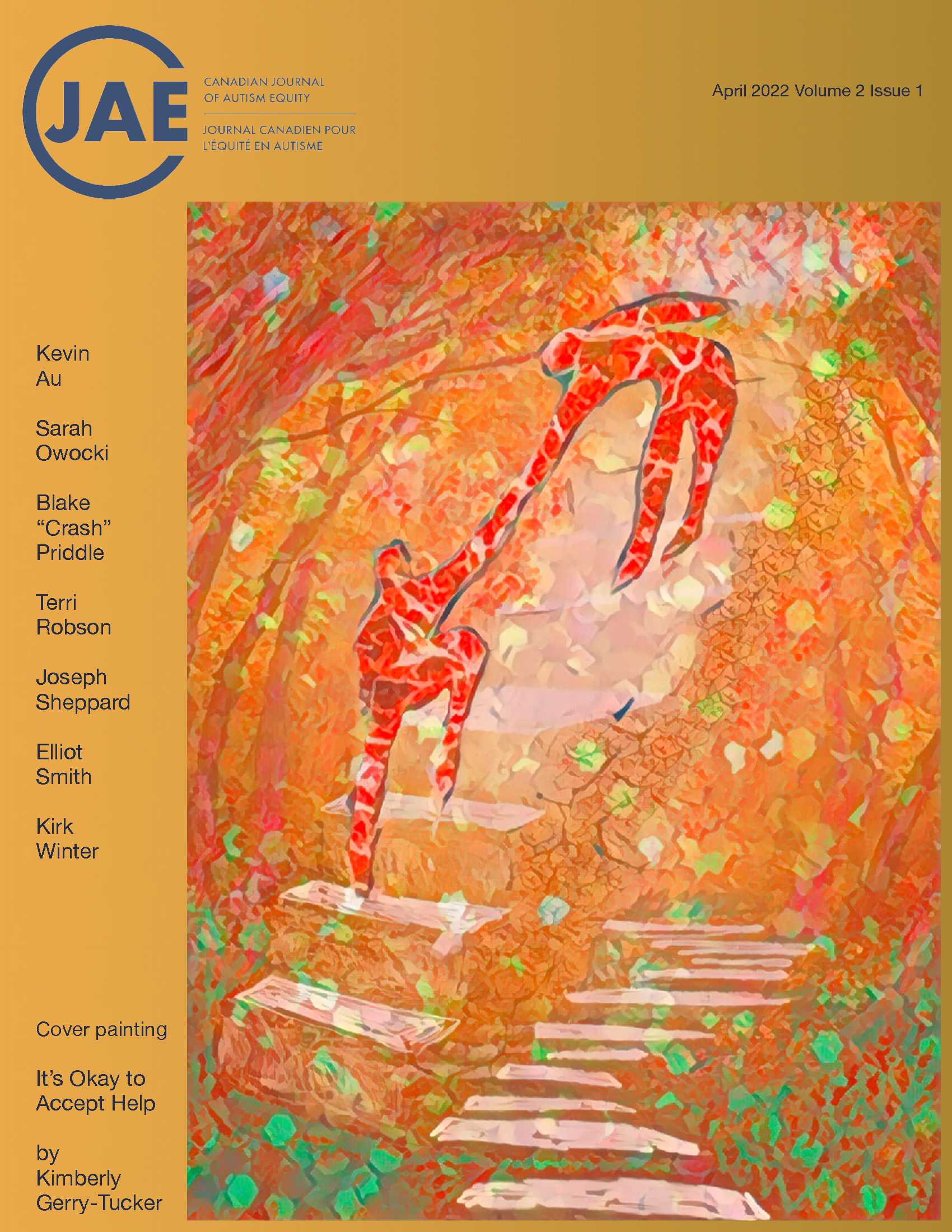 Downloads
How to Cite
Owocki, S. (2022). If I were a weighted blanket. Canadian Journal of Autism Equity, 2(1), 18–20. https://doi.org/10.15173/cjae.v2i1.4774
Section
Experiential Commentary
License
Copyright (c) 2022 Sarah Owocki
This work is licensed under a Creative Commons Attribution-NonCommercial-ShareAlike 4.0 International License.
Authors retain copyright and grant the journal the right of first publication with the work simultaneously licensed under a Creative Commons Attribution License that allows others to share the work with an acknowledgement of the work's authorship and initial publication in this journal.
Authors are able to enter into separate, additional contractual arrangements for the non-exclusive distribution of the journal's published version of the work (e.g., post it to an institutional repository or publish it in a book), with an acknowledgement of its initial publication in this journal.
CJAE accepts articles that have not been published in any other journals/proceedings, unless copyright permission is assured, and have not been submitted for consideration to any other journals/proceedings at the time of submitting to the Canadian Journal of Autism Equity for consideration. While a paper is under consideration by CJAE, you agree not to submit the work to other journals/proceedings until review by CJAE is completed and a decision has been rendered.