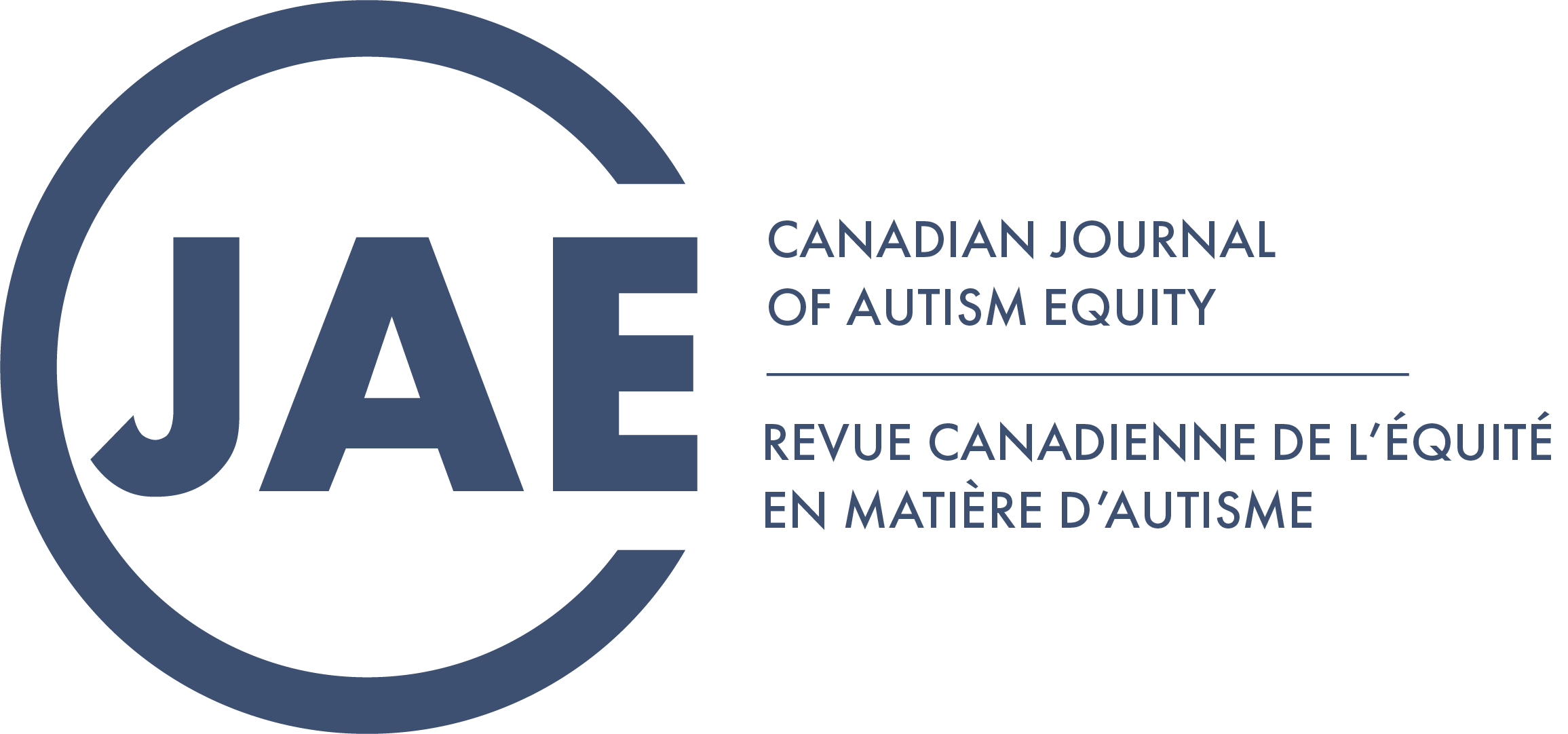 About the Journal
Established in 2021, the Canadian Journal of Autism Equity is an open-access e-journal focused on critically engaging with a variety of equity discussions within the autism community and public policy. Seeking authorship primarily by first-voice Autistic people or people with lived experience with autism and intersectionality, the Journal seeks to offer a platform to amplify marginalized voices and share these perspectives with decision-makers and Canadians alike.
CJAE will be published twice each year, once in April following World Autism Acceptance Day and once again in October marking Canadian Autism Acceptance Month.
Current Issue
Vol. 1 No. 1 (2021): Equity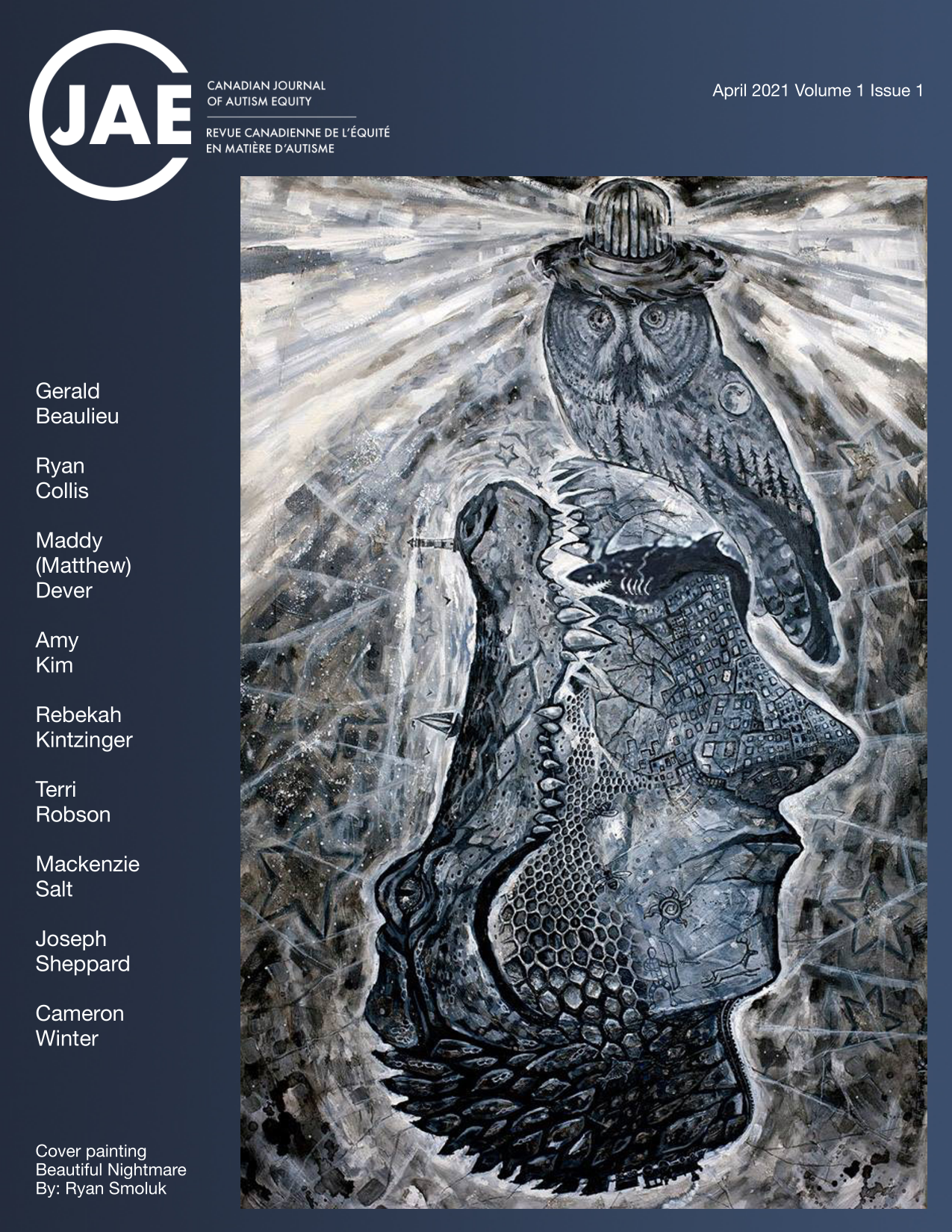 This inaugural edition of the Canadian Journal of Autism Equity (CJAE) features works primarily authored and created by the CJAE Editorial Board. 
Full Issue
View All Issues