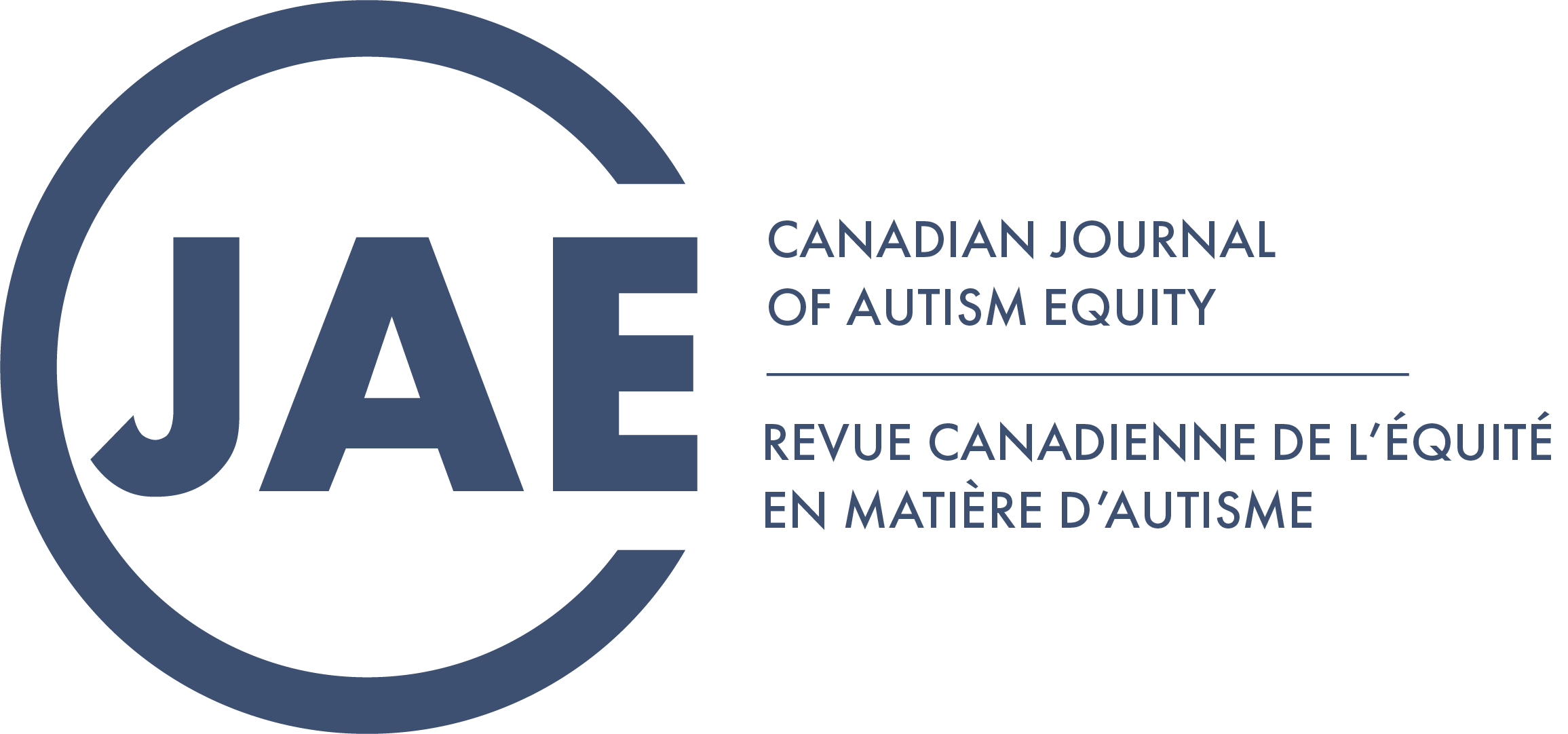 About the Journal
Established in December 2020, the Canadian Journal of Autism Equity is an open-access e-journal focused on critically engaging with a variety of equity discussions within the autism community and public policy. Seeking authorship primarily by first-voice Autistic people or people with lived experience with autism and intersectionality, the Journal seeks to offer a platform to amplify marginalized voices and share these perspectives with decision-makers and Canadians alike.
CJAE is currently published once each year, in April following World Autism Acceptance Day.
Current Issue
Vol. 2 No. 1 (2021): Employment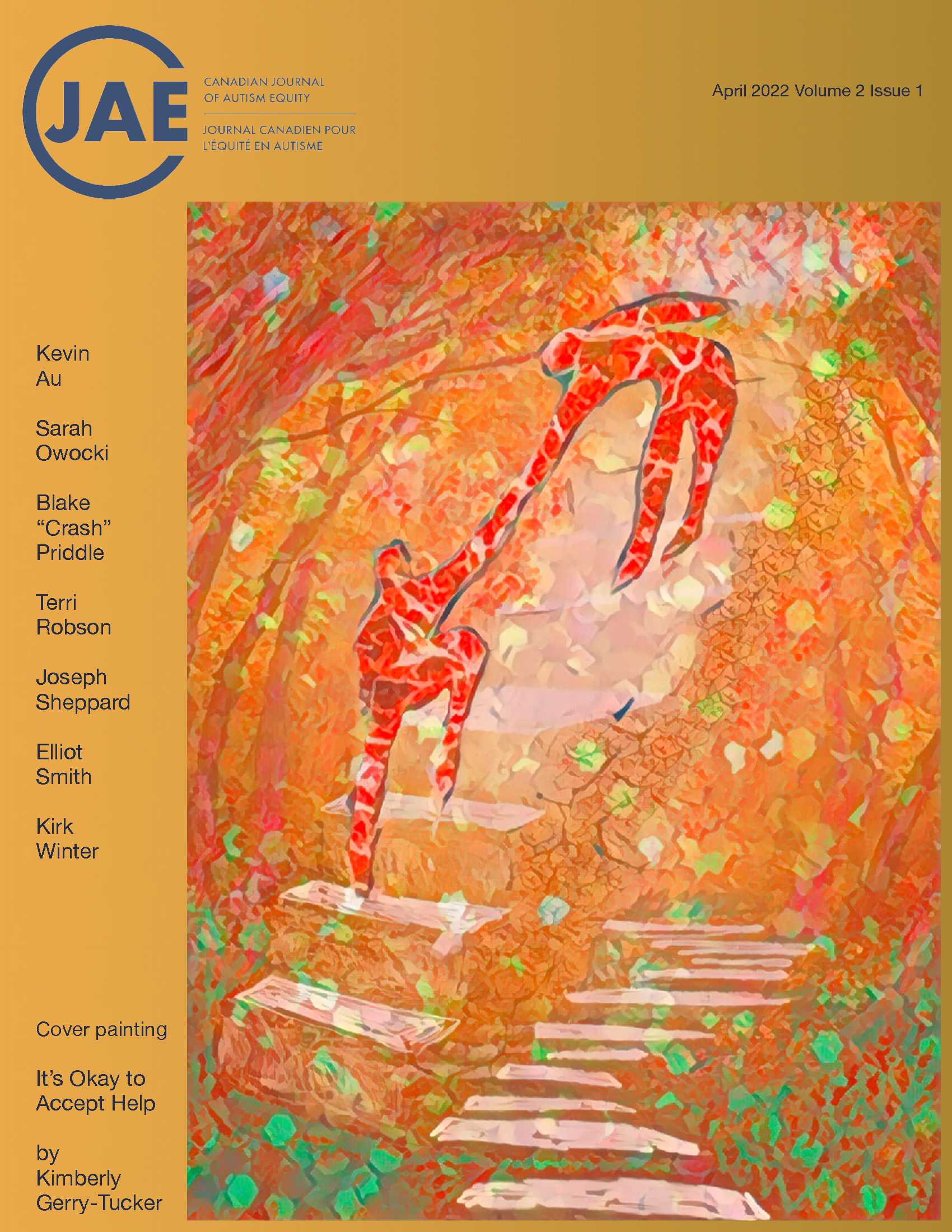 This second edition of the Canadian Journal of Autism Equity (CJAE) features works primarily about employment challenges faced by autistics.
Full Issue
View All Issues